Repaired A/C and by the time they left, the house was so much cooler. Love these guys!!!!!
Darron Harper
Google Review
I'm very happy with clean air systems. Mike was fast at calling us back when we had to request an after hour service. Within the hour we had cool air again! I highly recommend clean air systems!
Brandy Renea
Google Review
My husband and I are thrilled we chose Clean Air Systems of LA! They were unbelievably friendly, respectable, understanding, and professional. We had our ducts cleaned and sealed. We went from air loss of 66.6CFM to 0.7CFM!!! Wow! We can tell a HUGE difference. Shout out to South Highlands Neighborhood Association for recommending them!
Jacie Davis
Shreveport, Louisiana
They always do a great job.
Juanita Gregorczyk
Bossier City, LA
Called and told me they were headed my way. Cleaned my air ducts in a timely manner. Very professional! Team work!
Janice LaRue LaFitte
Keatchie, LA
I could not be happier with our experience with Clean Air Systems of Louisiana. Little Mike just installed a mini-split ductless heat pump in our sun room and exceeded all expectations of professionalism. He is very knowledgeable and extremely courteous and went above and beyond. We interviewed several different companies before choosing Clean Air Systems and I will certainly recommend them to everyone I come in contact with.
Phenomenal workers with great integrity. They listen to your concerns and address them, cordially and respectfully.
Iris Johnson
Google Review
First let me say I don't write reviews in general. It's just not something I do but this company is truly amazing and they really deserve more than just a good review. They went so far above and beyond what was required of them in the contract to make sure that I was happy with everything and I couldn't be more pleased with their work. They were extremely professional but also extremely friendly. After the original installation there were a few issues and they came back immediately to fix them. In fact when I called and left a message late Saturday afternoon when they were closed, "Little Mike" called me back within 5 minutes offering to come over immediately to try and diagnose the problem although I know he was home with his family at the time. They also did work that was not covered in the contract and I was not charged one cent extra. I'm sure they lost money on my job but they never made me feel like I was a burden or that I was being difficult to please. They spent about a day and a half extra after the original installation making sure the job was done right including replacing and upgrading the brand new unit they had just installed. Not once during that time did they act annoyed or frustrated, you could genuinely tell the only thing they wanted in the end was a happy customer. Once all the work was finished they checked back with me several times to make sure that everything was working properly and that I was satisfied. You just can't find companies that run their businesses like this anymore. I know if it had been any other a/c company I would have been charged an arm and a leg for all the extra work they did, if I could get them to come back at all. This company has had a great reputation for a long time and now I know why. A huge thanks to "Little Mike" and the wonderful crew at Clean Air Systems, they truly are one of a kind business.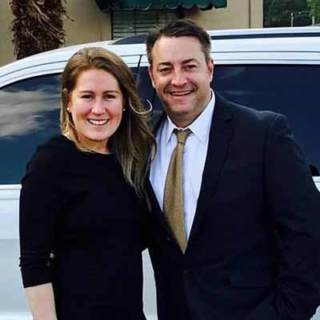 EXCELLENT FAMILY-OWNED BUSINESS!!! Mike and his family provide "top-notch" service with reliability and service that can't be matched. I highly recommend!!
I have to say hands down the best customer service I have ever experienced from a AC company. JJ went above and beyond to provide us with quick and amazing service. He was honest, up front, and went the extra mile to make sure we were taken care of and our unit will make it many more years! Thank you Clean Air Systems for the amazing service, you now have a new customer for life!
Elizabeth Lee Estess Hernandez