About Our Company
Clean Air Systems is your one stop shop for commercial and residential air conditioning and duct cleaning services in Shreveport, Louisiana. No matter what heating or cooling service you may need, we have got you covered!
In 1989, the husband, wife and son team of Mike, Cindy and Michael purchased an HVAC and duct cleaning truck … and Clean Air Systems of Louisiana was officially in business.
Today, we are a still family owned and operated HVAC company, and we are licensed statewide. We are a Charter Member of National Air Duct Cleaners Association as well as a member of the Indoor Air Quality Association, the Comfort Institute, the Shreveport Bossier & National Home Builders Association, and the Better Business Bureau of Shreveport, LA.
We hold Louisiana State licenses for state-wide mechanical, mold remediation, and commercial pesticide applicator for anti-microbials. We are certified by the National Air Duct Cleaning Association (NADCA) as an Air System Cleaning Specialist (ASCS), a Certified Ventilation Inspector (CVI), and a Ventilation System Mold Remediator (VSMR).
What Our Customers Say…
Clean Air Systems is a very professional and fair operated business. When they arrive on site your troubles are basically 'gone'. Not once have I ever regretted calling them along with recommending them to anyone. If your needing a trusting and fair repair or install, Clean Air Systems are the ones to call!
The Cokers
Stonewall, Louisiana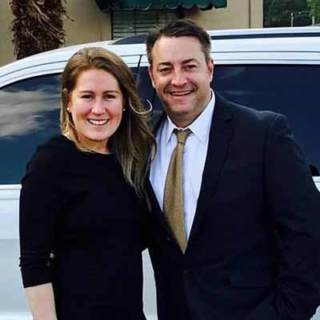 EXCELLENT FAMILY-OWNED BUSINESS!!! Mike and his family provide "top-notch" service with reliability and service that can't be matched. I highly recommend!!
Called and told me they were headed my way. Cleaned my air ducts in a timely manner. Very professional! Team work!
Janice LaRue LaFitte
Keatchie, LA
Great company. Very professional and efficient.
Cody Wilson
Google Review
Highly recommended! The staff was professional and friendly. Mike discussed everything he would be doing throughly with me and when the job was completed discussed everything that was done while showing me pictures. Fast, professional, informative and friendly! I will be using Clean Air Systems in the future!
Holly Grose
Google Review
A great heating and a/c company that shows and has a concern for the customer first instead of the mighty Dollar! Good people that keep parts on the truck for repairs!!! Lil Mike was GREAT and the Service was just as good. Thank you for such a professional!!!
My husband and I are thrilled we chose Clean Air Systems of LA! They were unbelievably friendly, respectable, understanding, and professional. We had our ducts cleaned and sealed. We went from air loss of 66.6CFM to 0.7CFM!!! Wow! We can tell a HUGE difference. Shout out to South Highlands Neighborhood Association for recommending them!
Jacie Davis
Shreveport, Louisiana